17 fun learning activities to keep kids busy all summer long
Summer is a great time for kids to dive into new activities—big and small. Having a range of activities for kids to do can help structure summer time while also giving kids new opportunities to have fun and learn new skills.
While summer camps still may not be in session, with a little planning and creativity, kids can still enjoy fun, ongoing learning experiences at home.
Whether you have an afternoon to fill or are looking for something to engage your kids over the course of the whole summer, there are plenty enriching activities that can keep kids learning, growing, and entertained.
17 Summer activities for kids
From day trips and ice cream making on sunny days to virtual book clubs on the rainy ones, there's a little bit of something for kids of all ages and interests. Some activities can be done indoors, some are great for outside, and most are low-cost and hands on.
Summer activities kids can do for one afternoon
Visit a foreign country (without leaving the living room!): Use Google Street View or take an online class to learn about foreign countries and cultures.
Create a popup restaurant: Kids can do everything from brainstorming a concept to deciding on the menu and layout of the restaurant. The results will delight your entire family.
Make lemonade and have a lemonade sale: Give kids a crash course in running their own business by setting up a lemonade stand. The ingredients are inexpensive, and but the reward of connecting with neighbors and making a few dollars are great.
Make ice cream: Another great activity for those hot summer days. Part cooking, part science experiment—with a little cream, milk, sugar, and ice you can make your own ice cream. For more of a challenge, make mochi ice cream.
Interview a relative: Come up with interview questions for a family member or grandparent and conduct an interview over a video call. They can even turn the interview into a "profile" like you might see in a magazine by transcribing the interview after it's over.
Draw: A favorite tree in the backyard, a pet, or a classic bowl-of-fruit still life—there are plenty of sources of creative inspiration around the house. If you're child is new to drawing, help them learn new drawing skills.
Build a bridge: Using popsicle sticks and glue, have kids design and build a bridge, then test it to see how much weight it can hold! This is a great chance for kids to do something hands on and to learn a little bit too.
Summer activities for kids that last a few weeks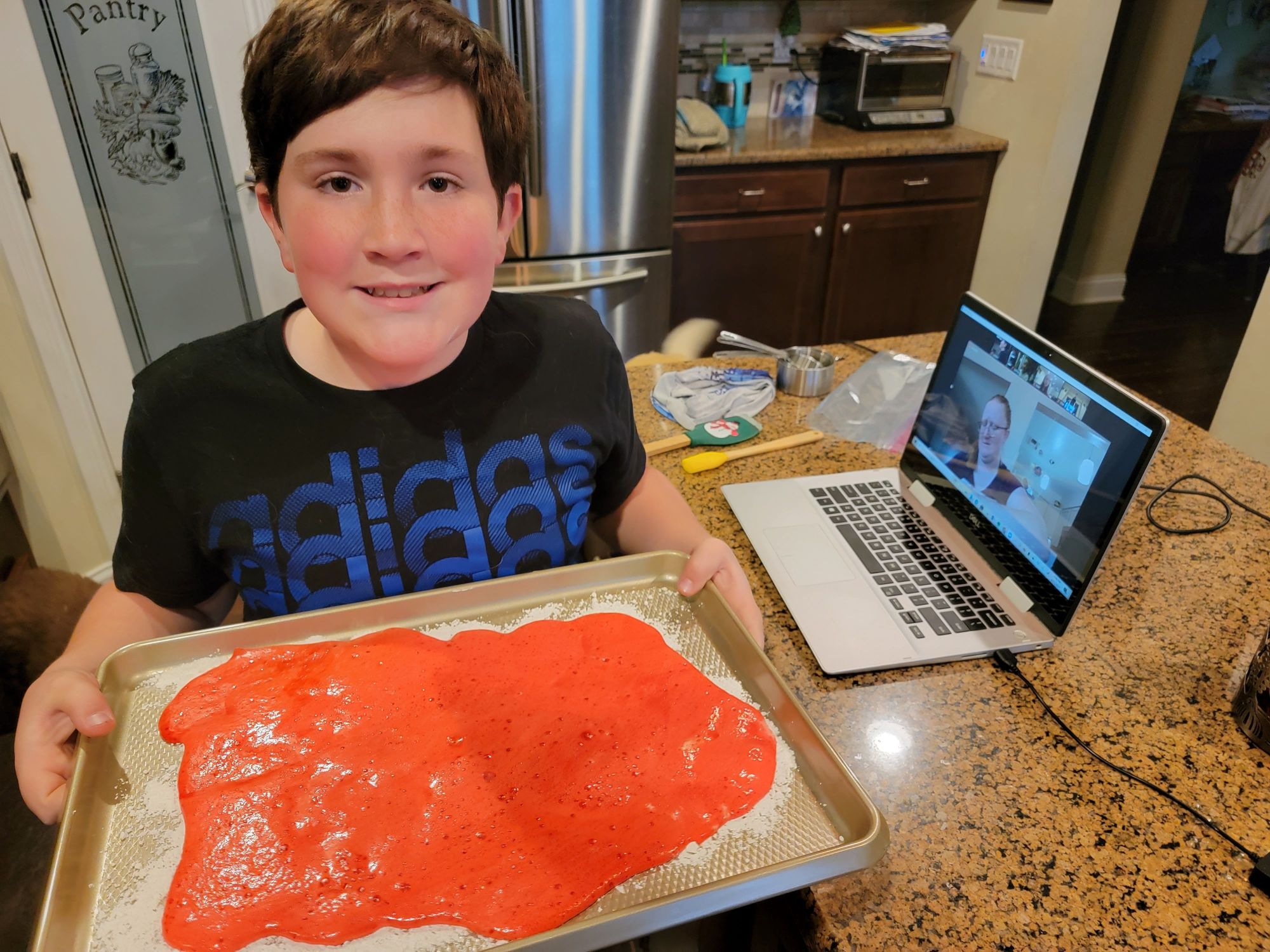 Research and write an encyclopedia: Have kids pick a topic they're interested in and go to the local library to check out a few books. They can write their own mini encyclopedia on the topic after their research. Kids can bind the books together by folding paper in half and stapling it, or even punching holes through the sides and using key rings to make it like a real book.
Record an instructional video for family: Kids can explain a favorite book, movie, or even how to use a favorite toy, all while learning how to create and upload their own videos. You can even upload them to YouTube and share the link with family—just make sure they aren't public.
Get into birds: Encourage kids to explore their own yard and get to know the birds who could live there. Kids can use basic household supplies and a few crafts to build their own bird feeder, allowing them to get creative (and repurpose some household items.) They can learn how to set up a bird feeder and also identify different types of birds.
Tie dye: Tie dye kits are inexpensive and easy to use, and kids can get creative dyeing anything from socks to t-shirts to blankets. If you don't have a tie-dye kit but have dye or food coloring, all you need is some fabric and rubber bands to make a tie dye kit of your own.
Dig into geography: Study Google maps with your kids, and then have them make their own map—they can map anything from your neighborhood to a place that only exists in their imagination. Have them include essential components like a compass, scale, and key.
Summer activities for kids that last a month or more
About Outschool
Outschool is a marketplace of live online classes for kids (ages 3-18). Learners can safely learn and connect with teachers over live video chat. From math and music to filmmaking, coding, writing, and baking, the small-group online format supports all learner types at any level. Classes start at $10.
How Outschool Works

Discover thousands of classes and camps on your learner's favorite topics.

Safely learn from home and connect with peers over live video chat.

Boost your child's learning and build new skills with vetted teachers.